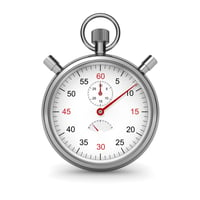 IME Reports
D&D Associates' clients use IME services and reports to document valid medical diagnoses and treatments for insurance claims management. We get the job done because deadlines are always looming. Benefits include:
Secure around-the-clock electronic access to manage cases.
Medical records can be downloaded by authorized users at any time.
Combat fraud and waste in the procurement and utilization of medical services.
Clients look to D&D Associates to provide full outsourced support of IME services to evaluate claims, excessive costs and fraudulent representations as part of their overall risk management and mitigation programs.
IME Services
An Independent Medical Evaluation is a physical examination conducted by a credentialed physician or medical professional. The purpose of the evaluation is to determine the nature and extent of an injury. The findings are documented in a formal written report that addresses specific questions associated with the diagnosis and treatment.
Whatever IME type is required our experts are trained to provide it. Evaluation types include:
Functional Capacity Evaluations
Independent Medical Evaluations
Scheduled Loss of Use Evaluations
Evaluations are conducted in accordance with URAC standards, the most reputable oversight organization.
Functional Capacity Evaluation (FCE)
A Functional Capacity Evaluation (FCE) assesses an examinee's capabilities, limitations, motivational status, and reliability of effort based on accepted testing protocols, and is typically performed by a physical therapist. The testing protocols for an FCE are designed to determine the examinee's abilities and limitations in order ascertain functional status for employability. The findings of the evaluation are contained in the FCE report.
Scheduled Loss of Use Evaluations
A Scheduled Loss of Use Evaluation evaluates the claimant's percentage of the loss-of-use of the affected area. The findings are the basis upon which workers' compensation benefit determinations are made.
Peer and Radiology Reviews
There are many Peer Review options from which to choose, and if you aren't sure we can help you identify which one will meet your needs. Peer Reviews are conducted by credentialed experts too. A physical examination isn't always necessary. Peer Reviews examine the reasonableness and appropriateness of the medical care rendered; medical necessity of care; and causal relationships. The review, conducted by a physician with the appropriate specialty and training, examines a previous diagnostic report and is an economical way to determine if a claimant's condition is properly documented, diagnosed and understood.
Review Types
D&D offers a full spectrum of Peer Review services including concurrent, prospective and retrospective reviews. Review types include:
Intra-Operative Reviews
Medical Record Reviews
Peer Reviews
Record Reviews
Radiology Reviews
Specialty Bill Reviews
Diagnostic Films Retrieval
Contact us to learn more about other specialized assessments.
Radiology Review Services
Radiology Reviews provide critical diagnostic information and interpretation of a claimant's condition as supporting evidence for many types of peer reviews. There is much truth to the adage: a picture is worth a thousand words.
D&D utilizes Board Certified Radiologists and Neuroradiologists to review different diagnostic studies, such as MRIs, bone and CT scans or X-rays. When examining the image studies on disk or actual films, doctors will address diagnosis, etiology and causality and perform comparison reviews of multiple studies performed on the same body part.
D&D provides Radiology Request support services to save time, eliminate follow up by the case managers and find missing historical studies. Leave radiology requests with us, just one request, and we get the job done.
If requested, D&D will secure authorizations to obtain diagnostic studies and secure all requested studies and records. If assistance is needed to locate and secure diagnostic studies from facilities that have transferred custody, relocated or closed, D&D can investigate.
Professional Support Services
D&D professional service teams provide all the assistance ever needed to manage IME referrals expeditiously, especially the time consuming ones so you can focus on managing the case. We routinely: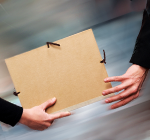 Prepare state forms;
Coordinate transportation and translation services;
Offer educational seminars;
Provide litigation support for depositions and testimony;
Provide third-party copy services to expedite follow up; and
Manage, retrieve and store digital documentation.
If there is a particular ancillary service needed that isn't listed here or an explanation of any service is required, we are sure that we can help. Please let us know.